CONSORTIUM OF SOCIAL COOPERATIVES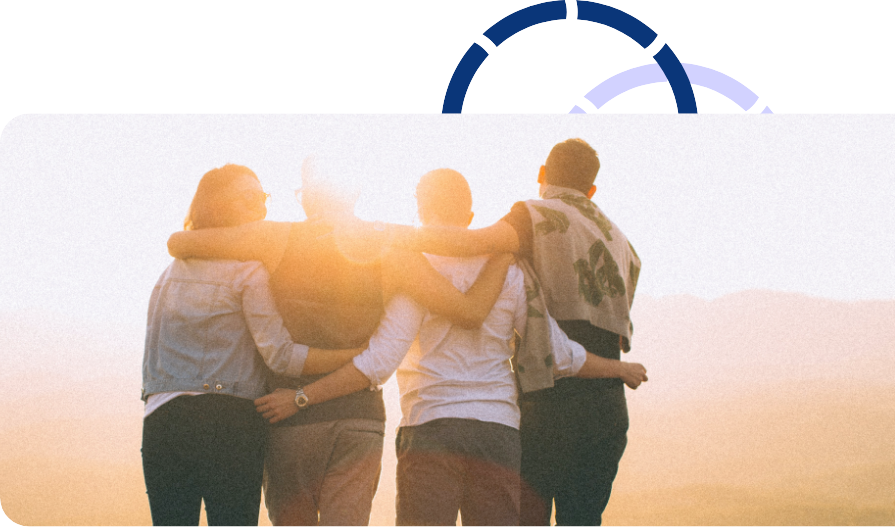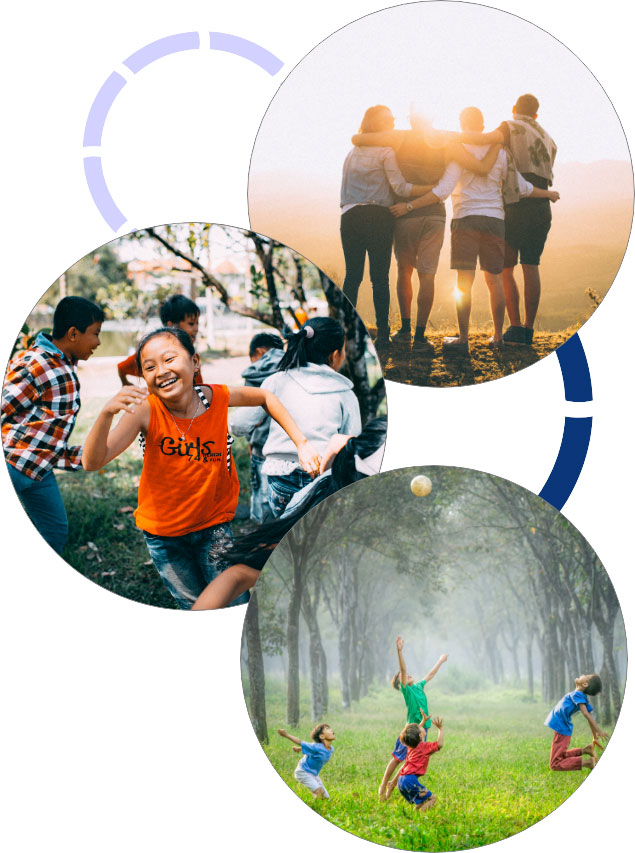 The Consortium Il Nodo was established in 2000 by 14 social cooperatives operating in the province of Catania, in order to respond to a shared need to act "in a network" to address the issues and problems of social entrepreneurship and to concretise the connection between the experiences and competences of cooperatives that have been operating for years in the field of personal services management and that deal with the work placement of socially disadvantaged persons.
The term "Nodo" wants to evoke a living network, a structure that promotes, protects and accompanies the consolidation and development of social cooperation in Sicily. It wants to present itself as a system capable of producing real change in its own territory, focusing on the protagonism of young people, on reception and integration, on the support of people in difficulty, on the promotion of Social Enterprise as a tool to realize dreams and projects, also and above all in our land.
It is a network that, as well as enhancing the fact that independent enterprises share resources and missions, also stands out for its ability to innovate both organizational models, partnerships and management, in order to enter into innovation as a permanent management strategy for the enterprise system.
It is not simply a matter of providing services, but of working, together with the institutions and other entities present, in the territory and for the territory, having as its objective the well-being, present and future, of the community. The principles that inspire the Consortium are those of the cooperative movement worldwide: mutuality, solidarity, associationism among cooperatives, management transparency.
The mission of the Consortium is to offer services to users, both directly and through its member cooperatives, in areas such as: immigration and reception, protection and education of minors, family support, youth, early childhood, active labour policies, disability, the elderly, social agriculture; and to offer services to its member cooperatives. The Centrality of the Person: this means putting the individual at the center, considered in the totality of his or her needs, aspirations and rights, at the centre of one's actions. Work as a means for human and professional growth and, above all, as a guarantor of social justice and the affirmation of the dignity of women and men in the realisation of their life project. Internal democratic participation in social cooperatives Equity among cooperative members CGM
CONSORZIO GINO
MATTARELLI MILANO
UNEBA
National Union of Social Welfare Institutions and Initiatives
Cooperativa Team –
Ti Educa a Migliorare
Cooperativa Prospettiva (Legacoop)
Consorzio Sol.Co. (Confcooperative)
Cooperativa Marinella Garcia (Confcooperative)
National and Territorial Funds
ANTI-DRUGS DEPARTMENTMINISTRY OF THE INTERIORMINISTRY OF LABOURREGIONE SICILIACOMUNE DI CATANIA
COMUNE DI ACIREALE
CITTÀ METROPOLITANA DI CATANIA
AGENCY FOR TERRITORIAL COHESION
Banca prossima
Banca etica
INTESA SAN PAOLO
Foundations and Enterprises
Fondazione con il sud
IMPRESA SOCIALE Con i bambini
FONDAZIONE PEPPINO vismara
PRESENTAZIONE CANDIDATURE NUOVO BANDO SERVIZIO CIVILE UNIVERSALE
E' stato pubblicato il bando ordinario per la selezione
GARA A PROCEDURA APERTA PER L'AFFIDAMENTO DEL SERVIZIO DI PREPARAZIONE E FORNITURA DEI PASTI CON IL CRITERIO DELL'OFFERTA ECONOMICAMENTE PIU' VANTAGGIOSA SULLA BASE DEL MIGLIOR RAPPORTO QUALITA' – PREZZO NEI CENTRI DI PRIMA ACCOGLIENZA PER MSNA – MINORI STRANIERI NON ACCOMPAGNATI IN CATANIA VIA NUOVALUCELLO 21 E VIA MARATONA 1/3 PROGETTO HOME OLTREMARE N. 1755 – FINANZIATO A VALERE SUL FONDO FAMI -Fondo Asilo, Migrazione ed Integrazione 2014-2020 – lett. E – Potenziamento dei servizi di PRIMA accoglienza e assistenza specifica per MSNA) CUPl69Gl8000040005-CIG 9350850587
Pubblicazione dei verbali di gara della GARA A PROCEDURA
AVVISO SEDUTA PUBBLICA DI GARA Oggetto: GARA A
Provvedimento nomina Commissione di Gara
Provvedimento di nomina della commissione giudicatrice nella gara di
Provvedimento correzione bando e proroga -servizio di preparazione e fornitura pasti PROG FAMI 1755 CIG 9350850587
Gara europea a procedura aperta per il servizio di preparazione esterna dei due pasti principali (pranzo e cena) con fornitura quotidiana, in due distinti orari giornalieri (uno per la fornitura del pranzo ed uno per la fornitura della cena), nelle due strutture di prima accoglienza per minori stranieri non accompagnati (con presenza massima di 25 minori per struttura), le cui caratteristiche sono meglio descritte nel capitolato speciale d'appalto della fornitura e tabella dietetica allegati.